Order the Manuals
All proceeds from the sale of these manuals go directly to Donald Haley, Edgar's disabled son
Construction of the Lawn Bowling Green
By Edgar R. Haley
4th Edition, 1990, 101 pages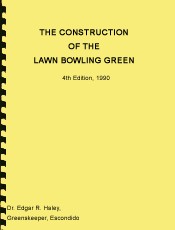 MANUAL
(mailed)
Continental US


$55 USD
$15 s&h
MANUAL
(mailed)
Elsewhere


$55 USD
$20 s&h
---
The Maintenance of the Lawn Bowling Green
By Edgar R. Haley
4th Edition, 1984, 213 pages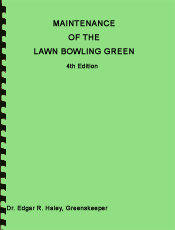 MANUAL
(mailed)
Continental US


$55 USD
$15 s&h
MANUAL
(mailed)
Elsewhere


$55 USD
$20 s&h
---
Better Greens
By Edgar R. Haley
A collection of articles about Lawn Bowling Green construction
1974 - 1979, 89 Pages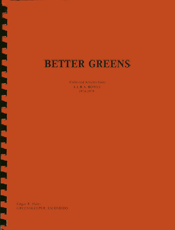 PDF only
(download*)
$25 USD
This collection of lawn bowling green articles were written 1974-79 by Edgar R. Haley. They were first published in BOWLS Magazine (A.L.B.A.)
---
DVD: Construction of a Lawn Bowling Green
By Edgar R. Haley
60 mins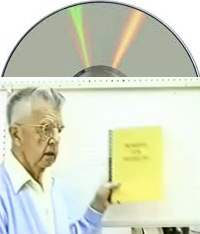 DVD Video Disc
Continental US


$20 USD
(includes s&h )


DVD Video Disc
Elsewhere


$20 USD
$8 s&h


Note: this was filmed in 1987 and prepared by Woody Ogden. The audio is excellent, however, the video is what you would expect from an early VHS recording, now converted to a digital format. It touches on many of the highlights in both manuals.
---
BOTH MANUALS
INCLUDES 2 free gifts:
"Better Greens" and "Construction of a Lawn Bowling Green" Video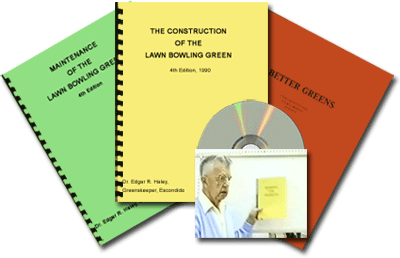 2 MANUALS**
(mailed)
Continental US



$110 USD
$20 s&h
2 MANUALS**
(mailed)
Elsewhere



$110 USD
$30 s&h
2 PDFS***
(download*)




$70 USD
---
* The PDF downloads have been print secured for copyright protection.
** Purchase of the 2 print manual booklets include the DVD video disc, plus the "Better Greens" PDF download
*** Purchase of the 2 PDF manuals include a link to view the video from YouTube, plus "Better Greens" PDF
NOTE: If the shipping to your country is significantly more than the international shipping rate quoted, we will advise you and you have the option to pay the difference or we will refund your purchase in full.
IMPORTANT: Every effort has been made to transcribe the text from the original manuals into these versions - however, we cannot be held liable for the results of any typographical errors.
If you have any questions - please contact Liz Haley at
manuals@lawnbowlinggreens.com
For lawn bowling construction and consultations,
please click here to contact Steve Caulkins